About Us: I grew up on a small dairy farm in New Bethlehem, PA, and graduated from high school in 1966. By this time the old Surge Milkers were being fazed out and the "pipe-line" system with the bulk tanks for storing milk were taking over. The local farms had Guernsey or Holsteins herds of 25-35 cows. It wasn't affordable for these small farmers to switch to the bulk tank system so many farmers were being forced out of business, having to sell their long-time family farms. A few were able to hang on for a few more years, selling "separated milk" to the local creamery which still shipped in cans. Eventually the only working dairy farms in the area averaged 250 cows and they milked almost around the clock. Thus came the large inventory of milkers, parts & equipment and the glass milk bottles all for sale. Many of these items were tossed in land fills or old coal mines and buried. I know of some original dairies in Pennsylvania that now wish they had saved a few of their own bottles...
All Inventory on this site is available for sale. So here I am with rare old dairy milk bottles, milk cans, caps, and equipment for the collector and the home decorator. Email me with questions or with requests for something special you are looking to purchase and I will try to find it for you. Enjoy the site and a step back into the past.
We also offer for sale milk bottles from other states, other dairy items, porch boxes,
caps, crates and many miscellaneous items.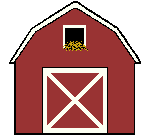 ~ Check the "New Milk Bottles Page" for the most recent additions~
It shows the most recent Inventory added in the past four months, making it easy to see What's New!!

Click here to View: http://milkmaidbottles.com/newbottlesadded.htm

New Item! -- "Creamers" Page
Available NOW.. "Special Sale for select Bottles" Page

NJ Milk Bottles, assorted Bottle Collection and Other Items Collection - several collections including New Jersey milk bottles, glass soda/pop bottles, various colored bottles (special editions and hand-blown), metal pop tops, perfume bottles & stoppers, and much more.....
- View all the additional pages listed at the bottom of this page -

** Visit our Table at the Following Places **
*** I will be setup at the Pittsburgh Bottle Show Sunday, Nov 13, 2022
The Pittsburgh Antique Bottle Club - Annual Antique Bottle Show & Sale
Sunday, November 13, 2022 - 9:00 a.m. to 2:00 p.m.
$3.00 General Admission - $25 Early Admission - 7:00 a.m. - 9:00 a.m.

Elizabeth VFD Event Center - 107 Market St., Elizabeth, PA
Bottles, Stoneware, Tins, Pottery, Advertising, Ephemera, Small Collectibles, Table-top Antiques, Appraisals & Club Display
For more information contact: Bob DeCroo 724.326.8741 decroo2@yahoo.com

UPDATE 9-9-22 - I am sad to say I won't be at any of the remaining Flea Markets at Hazen, and Butler this year, 2022.
Also, I will not be able to attend Penns Cave in Centre Hall, PA, or the All American Dairy Show in Harrisburg, PA this fall.
I will still have all my inventory available on this website. You can still contact me through email at any time for any milk bottles or dairy items you need. I will mail them out to you through priority mail. I'm hoping everyone will remain safe during these stressful times. Thank you...
FOR SALE: Updated Edition of the Milk Bottle Book!!!!

Pennsylvania Dairy Handbook
by Robert E. Lloyd "Milkman" - (Introduction by Brian & Judi Lloyd)

This book covers the 67 Counties of Pa. listing all the known dairies in each county! Selling price is $40 + postage. Books will be available by mail or in person. I will be at the Nittany Antique Machinery Show both spring and fall shows. (Info listed on this page). Email me to order the book and have it shipped. I accept payment by U.S. Postal money order or Paypal. Please email me with any corrections and/or updates to this book and I will pass it on to the author. Thank you.

Updated Edition -- Sorry for the delay in publication of the book, looking at later in 2021 !! -- Place your Orders now --
Looking for your next Retriever?
contact Redlion Kennel

Breeding Chesapeake Bay Retrievers, Labradors and Golden Retrievers for 49 years. These dogs are stocky dependable hunters, and wonderful family companions and competition dogs.

Hi from the Cows...

Site last updated: 11-3-22
We're constantly adding new Bottles to our inventory so take a look often...